Exhibition
Invitation for Steel Rolling Mill Exhibition at Tehran International Permanent Fairground in Iran
Author : hani Time : 2017/11/23
We hereby sincerely invite you and your company representatives to visit our booth at Tehran International Permanent Fairground from December 4th to 7th 2017.
We are China manufacturer specialized in Steel Rolling Mill, Wire Rod Mill, TMT Rebar Mill, Electric Arc Furnace, Cold Rolling Mill, Flying Shear, Continuous Casting Machine and Spare Part.
We can supply designing, manufacturing, installation, and commission of the equipment with "turn-key" service.
We can also design, manufacture and revamp other non-standard equipment according to the requirements of users.
It would be a great pleasure to meet you at the exhibition.
We expect to establish long-term business relations with your company in future.
Exhibition Center: Tehran International Permannent Fairground.
Exhibition address: Dr.Chamran Highway, Tadjrish, Tehran, Iran
Booth Number: Hall 8-9 H08
Date: From December 4th to 7th 2017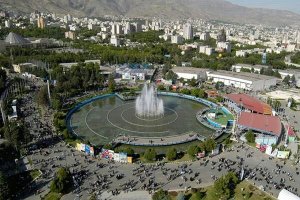 You may be interested